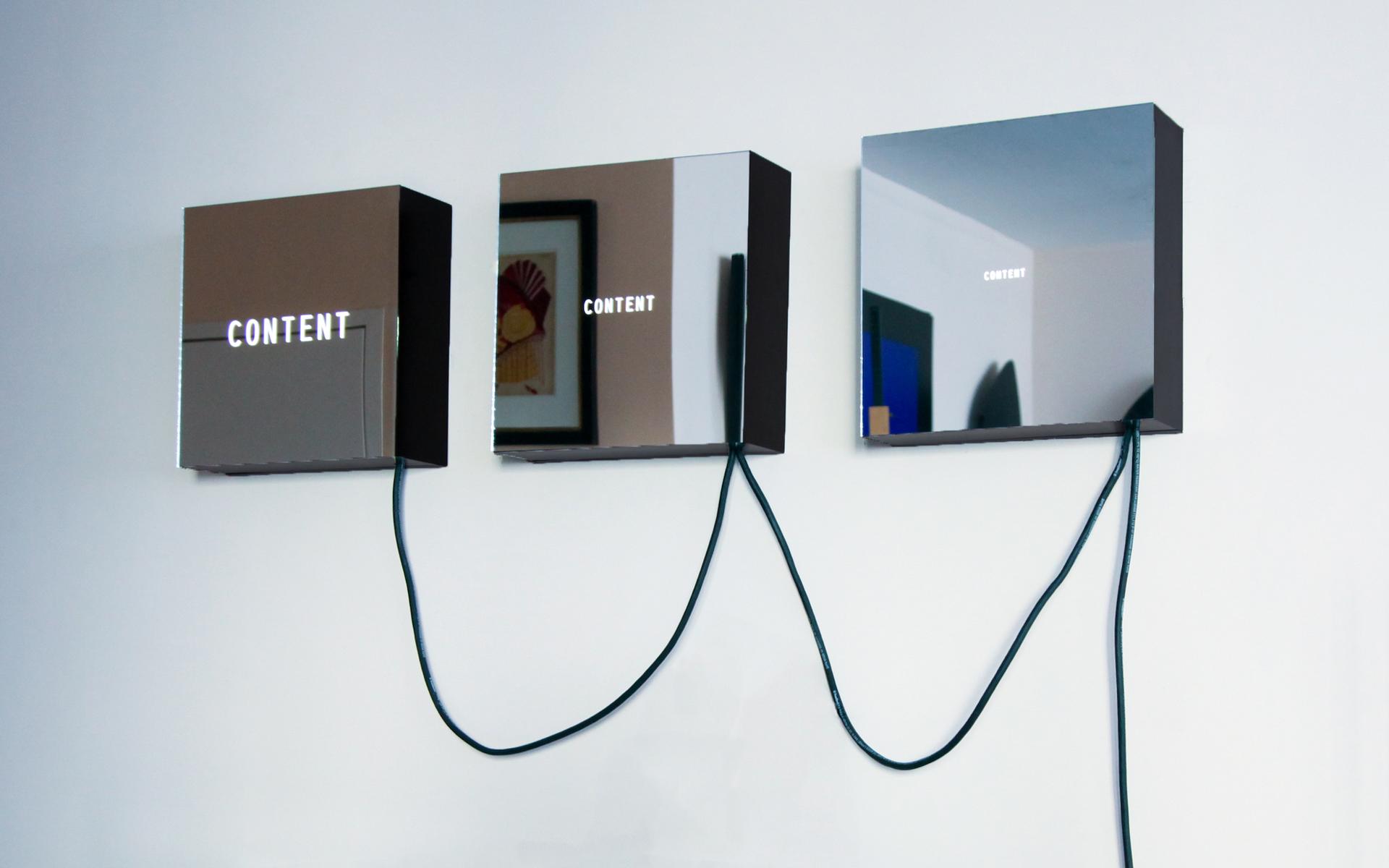 ARTIST STUDIO PROGRAM: SPOTLIGHT A Solo Exhibition by David Cavaliero
Photo: Content Triptych, 2013, 66 x 46 x 4.25
Bronx River Art Center (BRAC) is pleased to Present:
ARTIST STUDIO PROGRAM: SPOTLIGHT
A Solo Exhibition by David Cavaliero
May 18th to June 17th
At the culmination of the first 2-year residencies of our Artist Studios Program (ASP) in our restored facility, Bronx River Art Center is initiating a new project of solo exhibitions to periodically focus on an individual studio artist's trajectory in the development of their work. BRAC is excited begin this initiative with a solo exhibition of studio artist David Cavaliero, surveying 10 years of his work. This will be the artist first Survey exhibition. Please join us on Thursday, May 18th for a wine and cheese reception from 6:00 PM to 8:30 PM. During the reception Cavaliero will give a short presentation to describe his aesthetic intentions and stylistic evolution since graduating from his MFA program in 2012. The exhibition will run through June 17th.
Opening Reception May 18th 6 - 8:30pm
David Cavaliero (b. 1984, New York, NY) graduated with a BA in English from Georgetown University in Washington, DC in 2006. He subsequently studied art and art history in programs at the Rhode Island School of Design, the School of Visual Arts, and the School of the Art Institute of Chicago. He received his MFA in Sculpture from Texas Christian University in Fort Worth, TX in 2012.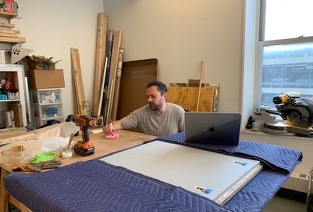 Cavaliero's current work focuses on his interest in physical and psychological location and how it influences a conception of self-identity. He has participated in and co-curated exhibitions in both Chicago and the Dallas/Fort Worth area, helped found an art collective (HOMECOMING! Committee), and contributed essays to exhibition catalogues.
His work Is held in private collections in New York, Dallas, and Los Angeles. Recent exhibits include a collaboration on a public installation in Bella Abzug Park in New York, where he lives and works.
####
GALLERY HOURS:
Tuesday - Friday: 2:30 - 6 PM
Saturday: 12 - 5 PM
Gallery hours are only in effect during the exhibition dates.
Our "face" to the community, and the city at large, is our exhibitions program, which offers five or more annual exhibitions of energetic contemporary art in our ground-floor, 2,000 sq. ft. gallery. This program has become known for both its deft curatorial vision and its ability to produce ambitious and challenging exhibitions with ingenuity and immediacy. We strive to expose various paradigms of contemporary art to the litmus test of our local Bronx community and the cultural, economic, and social landscape that defines it.
BRAC's exhibitions are designed to affect cultural and social change through art that is both innovative and educational. We support our guest curators to present fresh arts experiences to the Bronx while nurturing our local talent. A focus of our vision is to blur the lines between professional art practice and community self-expression. Many of the artists we show embrace a social-practice mode of operation that is as much about making a sociopolitical statement as it is about creating a resonant visual experience. For each exhibit, we include community engagement activities such as tours, panels, and workshops, as well as mixers and virtual art productions that align with the pulse of our community.