Press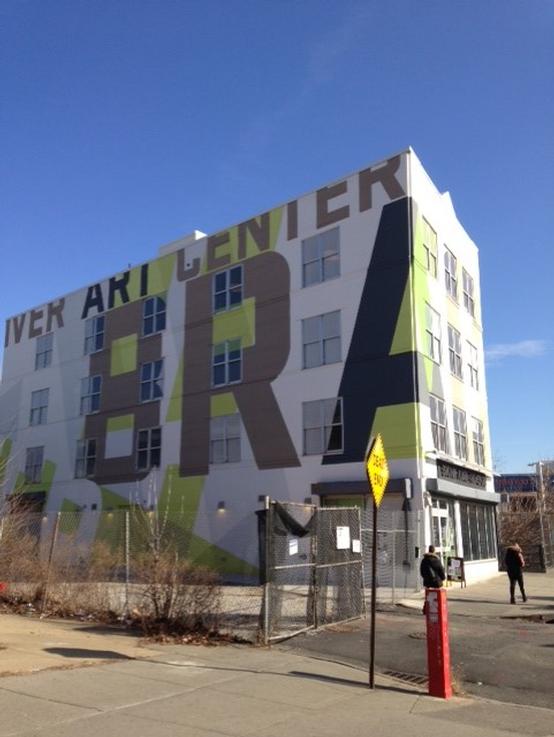 Arteidolia, 06/19/19
Speaking with BRAC's Director Gail Nathan
By Ron Morosan | web link
I didn't know there is a river running through the Bronx. It's the Bronx River and it's the only fresh water river running through New York City. If you stand on the bridge at East Tremont Avenue overlooking this river on the left bank at number 1087 you will find the Bronx River Art Center.
Recently opened after an eight-year hiatus in a newly renovated four story building, the center offers classes in painting, drawing, photography, computer photo editing, and ceramics as well as a design program, a performance space, and a substantial gallery space on the first floor.
The exhibition on view in June was titled Tableau, a four-person exhibition of works that focus on identity through issues ranging from cultural socio-economics to community, family, and individual perspectives. The artists included are Alexa Hoyer, Amanda Browder, Chloe Bass, and Elizabeth Smolarz. For the renovated center's inaugural year Tableau is the first exhibition in a series titled Waypoints: Platforms for Renewal, an ambitious program that seeks to examine BRAC's history and future as a center and build a model that can define and foster development of community and place in what is becoming a vital art center in the borough of the Bronx. Curators for the next installments are: Betti-Sue Hertz, Karine Duteil, Nadej Hocini, Jim Wintner, and BRAC's current Executive Director Gail Nathan.
Tableau addresses all of the issues spelled out in its outline. Amanda Browder's work titled Future Phenomenonis quite literally a community- produced fabric piece. In 2010 she organized a Greenpoint, Brooklyn community to sew together a large multi-colored fabric work that seems to become a banner for collective effort.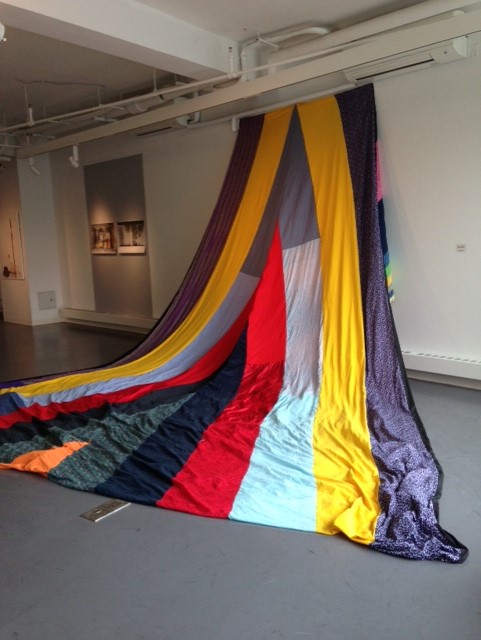 Addressing the family issue Chloe Bass assembled a video essay titled Obligation to Others Holds Me in My Place consisting of scenes depicting interracial families in everyday domestic settings which seeks to examine and analyze the narrative of racial progress and what she calls the American archive.
As a culture study Alexa Hoyer presents photographs of the curious and imaginative storefront displays in Havana, Cuba. Titled Montaje al Aire (Air Montage) she photographs these storefronts in which the vendors hang their goods from thin fishing line in what Hoyer interprets to be generated out of necessity and creativity, two excellent reasons for innovation.
For the individual section Elisabeth Smolarz's Encyclopedia of Things is a hyper-personal series of photographs in which she attempts to deal with personal objects held dear to specific people in an effort to document an aspect of the enormous project of the human condition.
Overall BRAC maintains a very intense schedule that would be comparable to a much larger institution and does it on a high quality level. To find out more about how BRAC is able to do this I initiated an email interview with Executive Director Gail Nathan.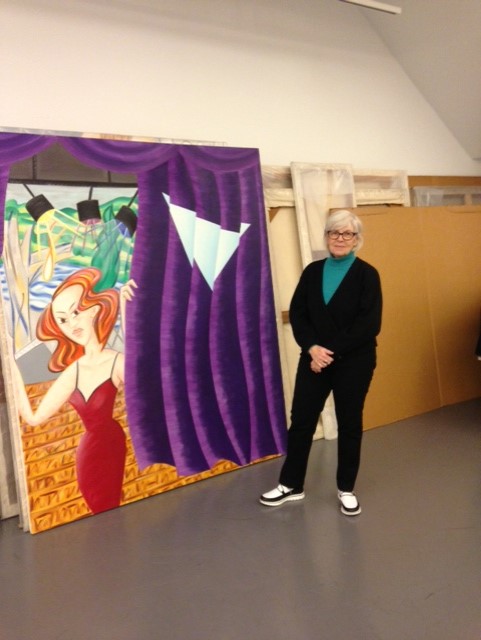 How long have you been director of BRAC, and when did you start?
I've been at BRAC since January, 1999. An ominous year — the last year of the 20th century, a year Prince made famous, and my first year back in NYC after an 18-year hiatus transversing the USA as a visiting artist/professor. I never expected to be out that long when I left my loft on Canal Street to take a one year visiting position at the University of Kentucky in Lexington, but one gig led to another and it always seemed to be good for my art so I kept it up as long as the offers kept coming in. But as a born and bred New Yorker (from the Bronx) I never quite felt like I was home anywhere that I landed, even in Virginia (my second gig); I held on to my apartment and studio for almost 15 years, while traveling to other various teaching gigs for a semester or two each. When a friend (who had a studio in the old BRAC) told me about the Executive Director job, I thought it was a really cool building for art, even in its rundown state, and its double mission of art and environmentalism enticed me because of my interest and experience in public art production. It was also a piece of real estate in NYC that nobody (city government or developers) cared about at the time because it was deep in the middle of the Bronx. However, having already lost the real estate game in SoHo and then again in various other cities across America, and seeing the early signs of gentrification already in the South Bronx, I knew this space for artists and community had to be saved or it would be swept away (more likely torn down) to development like so many other buildings in NYC.

Being the director is a complex social engagement. At least that's how I would see it. How have you managed that aspect?
I don't like to think of my job as being a "director;" that's too formal. I prefer to think that I'm leading a charge to make sure art remains an available and essential aspect of the human condition, for everyone, no matter what their socioeconomic status. In the Bronx, and West Farms in particular (the "poorest congressional district in the nation"), it is even more critical to fight for this quality of life enrichment to be available for all people. Personally, it's really hard sometimes because it's the opposite of being totally entrenched in one's own work/head as one is when being primarily a studio artist. But when I look back on my life and career, there are many points where my commitment to being an "art worker," through various outreach or teaching or community development projects that I've done, that this job seemed to be a perfect match for me, and maybe even my destiny — especially because it brought me back to my homebase, the Bronx, where I thought I'd never return when I left for college.

What are some of the features of an art center like BRAC that attracted you to become involved?
First, It was just a perfect building for making and viewing art. Large open spaces, high ceilings, huge windows all around with no buildings obstructing the views, and an incredible, idyllic river running right next to it. It also seemed to have a strange, almost spiritual vibe, having to do with the incongruity of nature vs urban decay — just one block south of BRAC the river runs directly under the Cross Bronx Expressway, Robert Moses's destructive gift to what was a great borough right up through the 1950's, until he started blasting his way through neighborhoods. Having returned to NYC after living for 18 years in mostly genteel environments, I found this dichotomy really intriguing. I also saw this landscape as a perfect site for public art. Back when I was first starting at BRAC and calling it a "diamond in the rough," I got a lot of twisted looks back at me, like I was deluding myself. But my personal experience with predator developers and the demise of art communities, starting with being run out of SoHo in 1980, made me see BRAC as a last stand for a space for art for both artists and community.
I know your career as an artists and the kind of painting you do is concerned with a social subject. There are various people from many national and racial backgrounds in them. Is this important in what inspires you work in a community setting like BRAC?
My figurative paintings of the 1980's and 1990's really have more to do with my stance as a woman trying to hold her own in the world, then as a commentary on cultural and racial issues. The multicultural people and locations in these paintings really are just the people and places I encountered as I explored the new terrains I found myself in, in one place or another. I was always very open to observing new surroundings and meeting new people and delving into what the places and people were all about. So they are studies in some ways of the environments I was experiencing, which I astutely interpreted in these paintings. When I came to BRAC and the central Bronx, which I really didn't know much about at all at the time, having been born and raised in the very south Bronx, and mostly took the subway to Manhattan ("the city") for my escapades, I approached this place like I did the other new places I landed in, with curiosity, intrigue, and general openness. And this exploration would come out in my art, sometimes about people and other times about place. Believe it or not, BRAC interested me because of its natural setting, not its urban environment. I see the river as a real gift that everyone around it should learn to appreciate, protect, and enjoy. That's what the art center's mission is and I think of myself as an art worker whose job it is to fulfill this center's mission — to provide a house for creative expression in a natural oasis within a dense urban metropolis.

What do you find as the most challenging part of running an art center?
Its really hard work keeping a nonprofit going, raising all the money it needs to operate year in and year out, and all the paperwork is really killing. And then when you take on an even larger project on top of it all, like to save the facility from demise, and most likely the center along with it, then the work mounts exponentially. It's a vicious circle really, where you win some and lose some and you never can quite get enough going at once to be totally confident you'll make it work. It's funny, I just thought that this is often the way a painting goes too, a real struggle with ups and downs until you get to a point when hopefully it all clicks together. And then you start the struggle all over again with a new canvas. It's always a real gamble and I guess I like to gamble and to win, so I keep reaching for the ring.
What are some of the rewards you gain from this activity?
The rewards are the fabulous art produced and shown, the kids expressing themselves through art and learning real technique and theory, the teens and young adults figuring out that they REALLY like art and understanding that being an artist is an honorable and really enjoyable profession, and the community being so appreciative of how hard we work to provide these services and this place for them.

Would you like to have more involvement with the larger art world of Manhattan and the global community?
I don't know about this; I do ponder it sometimes, but then the glitz and the power brokering and the snobbery really turns me off. But I've also met some great people and artists when I've been around that world and I love operating on a high aesthetic level when the occasion arises. But this can and does happen in this surrounding too. That's what the gallery offers with the interesting artists and curators that come through here. And the teaching artists and studio artists can be inspiring also. Maybe in some ways I'm trying to create an art world here at BRAC that is every bit as dynamic as the "Manhattan art world" makes itself out to be. I have coined the term that BRAC is "a 21st century, community-based, Bauhaus," where high art and low art, artist and community, meet in a perfect environment to create together, and also to survive off of it.

Do you see a growing art community in the Bronx?
Our arts community in the Bronx is certainly growing, now that there is no other frontier for artist from other boroughs to go to that they can afford. But the community was actually quite large before the influx of "outside" artists started up in earnest in the early/mid 2000's. The Bronx has always had a large population of artists of color, some trained, and some self taught, going back all the way to the 1960's. On one of my first art jobs at the then fledgling Bronx Museum of the Arts in the mid 1970s, we did two shows of note around 1978 that brought attention to the largely silent population of artists living in the Bronx who were at that time mostly ostracized from the downtown art world. One show, called Personal Visions/ Places and Spaces, where artists from the Organization of Independent Artists ventured north (for the first time) from lower Manhattan to meet Bronx artists on their own turf, and another show curated by a very young Jeanette Ingberman (who later co-founded EXIT ART) of Bronx Artists. Both shows were eye openers as to the breadth of art going on, largely unnoticed, up here in the Bronx. At the time I was running the Museum's "satellite" galleries and met and exhibited the Puerto Rican collective, Taller Boricua, which was already a full fledged 501C3 organization that had their operations in East Harlem, but most lived in the Bronx. Some of these artists had BFA and MFA degrees from Puerto Rican universities, or New York City colleges like SVA and Hunter and City Colleges, but were still segregated from the NYC art scene. Many of these artists are still living and working in the Bronx, and a new crop of "local" artists have grown up and stayed in the Bronx, too. This growing segment of mostly artists of color is now an equal player (or maybe one up) with the artists from other boroughs (and states) that are making their way into the Bronx. And with that a unique aesthetic stands out, emphasizing social practice action modes of expression, which use both traditional techniques, like painting and sculpture, and also mixed media, photography (is big), installation, performance, technology, film, animation, and other digital modes. I don't see that all of this has coagulated yet into some overall style or aesthetic that would make the Bronx stand out (Of course Graffiti and Hip Hop were both born in the Bronx and the borough is certainly known for these ART forms.) and maybe this is for the good. Yes, I do think so, as what I see is an amazing amount of good old Bronx "attitude" that drives these forces on its own tracks, and this is incredibly refreshing when compared to the dry, repetitive, ho hum/nothing new, things often shown in the downtown, and Brooklyn arts scenes.

Images courtesy of the author.

For more information about the Bronx River Art Center→

◊
Ron Morosan is an artist, writer, and curator. He has shown his work internationally at the American Pavilion of The Venice Biennale and the Circulo De Bellas Artes in Madrid, Spain. In the US he has shown at the New Museum and had a one-person exhibition at the New Jersey State Museum, and at numerous galleries in New York. He curated the Robert Dowd exhibition, Subversive Pop, at Center Galleries in Detroit, as well as Denotation, Connotation, Implication at Eisner Gallery, City University of New York. He has written catalogues for many artists, including Enid Sanford, Tom Parish, Robert Dowd, and others. In the 1990's he started and ran B4A Gallery in Soho, New York, writing press releases, articles, and catalogues.