Press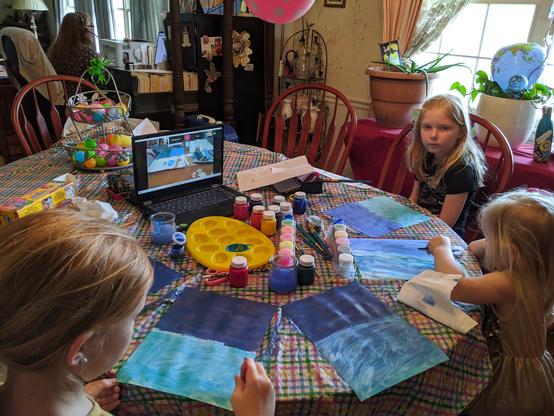 wfuv.org, 06/12/20
Bronx River Art Center on Staying Creative During a Pandemic
By Eliot Schiaparelli | web link
Traditionally, art is a hands-on activity. So when art centers were forced to shut down to keep students and staff safe from coronavirus, they did what they do best - got creative! The Bronx River Art Center (BRAC) provides gallery spaces, studios, and classes in an area that doesn't have much regular access to the arts.
"Our mission is to really bring arts and culture to an area that has been marginalized for decades."
That's Michele Brody. She's a program manager at the art center. Since the coronavirus crippled New York City, she's been working hard to bring classes online.
"It was very important to keep that access, and we also were sending out to our students information about how they can get Photoshop through their own schools, and how the schools were offering pick-up if the students didn't have their own computers or tablets."
Aside from the challenges of moving online, Brody says she did see a silver lining.
"What we did focus on was just how families were working together, and how we've been trying to do a lot of parent-and-child workshops. So it was really great to see the parents with the student, while they were taking classes."
For the fall semester, even if they're able to return in person, the arts center still plans to add virtual components to classes.
"We filled up immediately because people are dying to get out there and create together and be a part of the community."
Coming up are free, virtual visual-arts workshops, performances, and even a socially-distant flag parade to show off the diverse immigrant communities of the Bronx.