Press
Daily News, 01/08/15
Bronx art exhibit is food for thought
By Denis Slattery | web link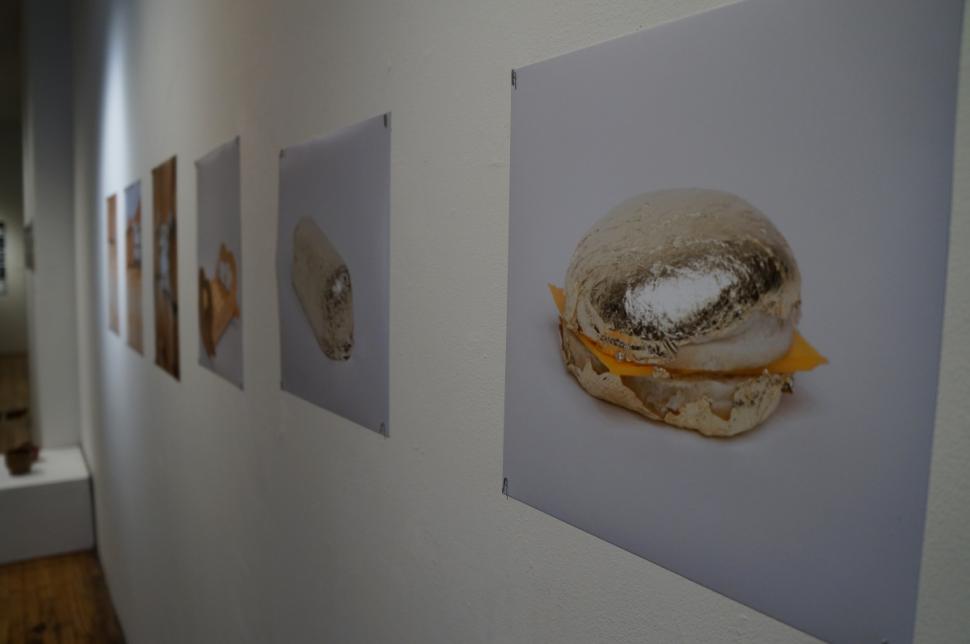 Emilie Baltz piece entitled Dream Food depicts ordinary food objects in surreal ways.
You art what you eat.
A new grub-centric exhibition opening Friday at the Bronx River Art Center focuses on people's perception of food, how chefs create art using edibles, and the sensory experience of interacting with food and containers.
"The whole show is tied to the idea of access to food," curator Karine Duteil said.
The month-long "The Food Design Show" exhibition — which includes workshops, lectures and film screenings — is part of a larger two-year gastronomical series called "Food Systems, Surroundings & Sensibilities."
The pieces on display at the Bronx River Art Center's temporary Mott Haven gallery include ceramic works by 22-year-old artist Maggie Nelson, surreal re-imaginings of ordinary food items by Emilie Baltz, science inspired bio-sensors by the Cotard Syndicate (with Stefani Bardin), and conceptual designs drawn by Spanish master chef Ferran Adria.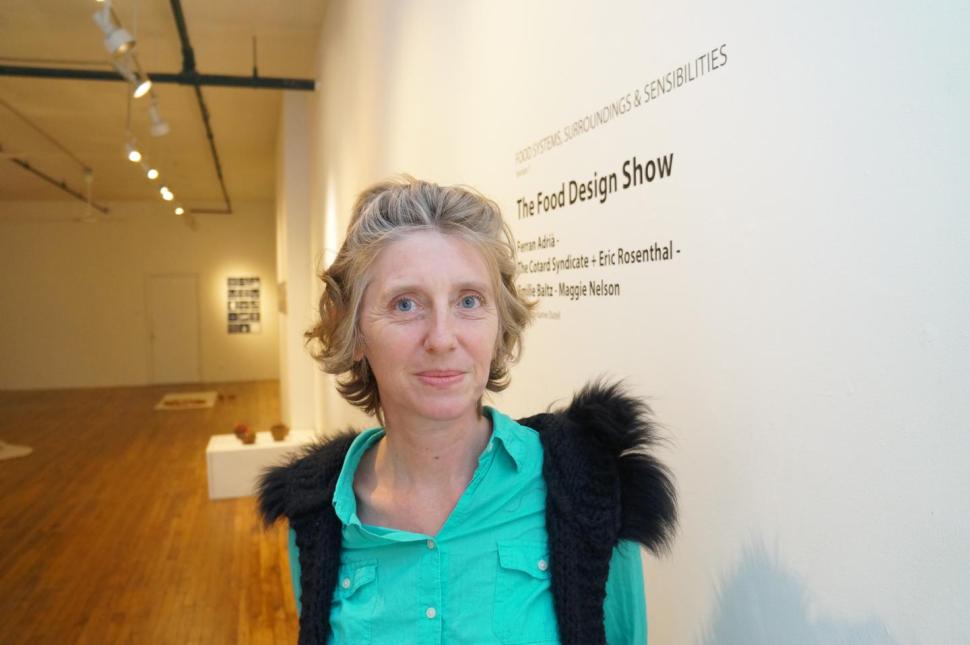 Karine Duteil, curator of The Food Design Show at the Bronx River Arts Center.
"It's a lot of thinking more critically, or spiritually, about eating," Nelson said of her contributions. "Eating is such an important social construct."
The Bronx is home to the city's main food distribution center in Hunts Point. But many parts of the borough still suffer from a serious dearth of healthy food options.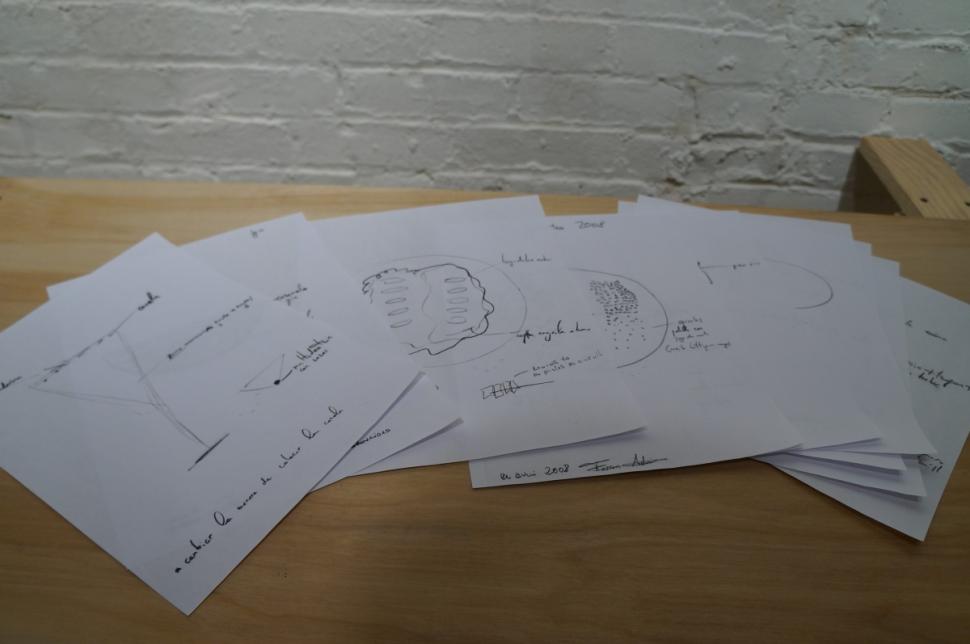 Chef Ferran Adria's sketches were originally displayed at The Drawing Center in Manhattan, and curated by executive director Brett Littman.
More than 28% of Bronx residents dealt with an inconsistent supply of nutrition between 2011 and 2013, according to the New York City Coalition Against Hunger.
Duteil believes the series will help get more people to discuss food access in the Bronx.
"I view the art as a window to talk about this," Duteil said. "Art as a visual can work to bring a fairly complex issue to people."
The exhibition is located at 305 E. 140th St. Admission is free.
Visit www.bronxriverart.org for more information on gallery times, lectures and workshop schedules.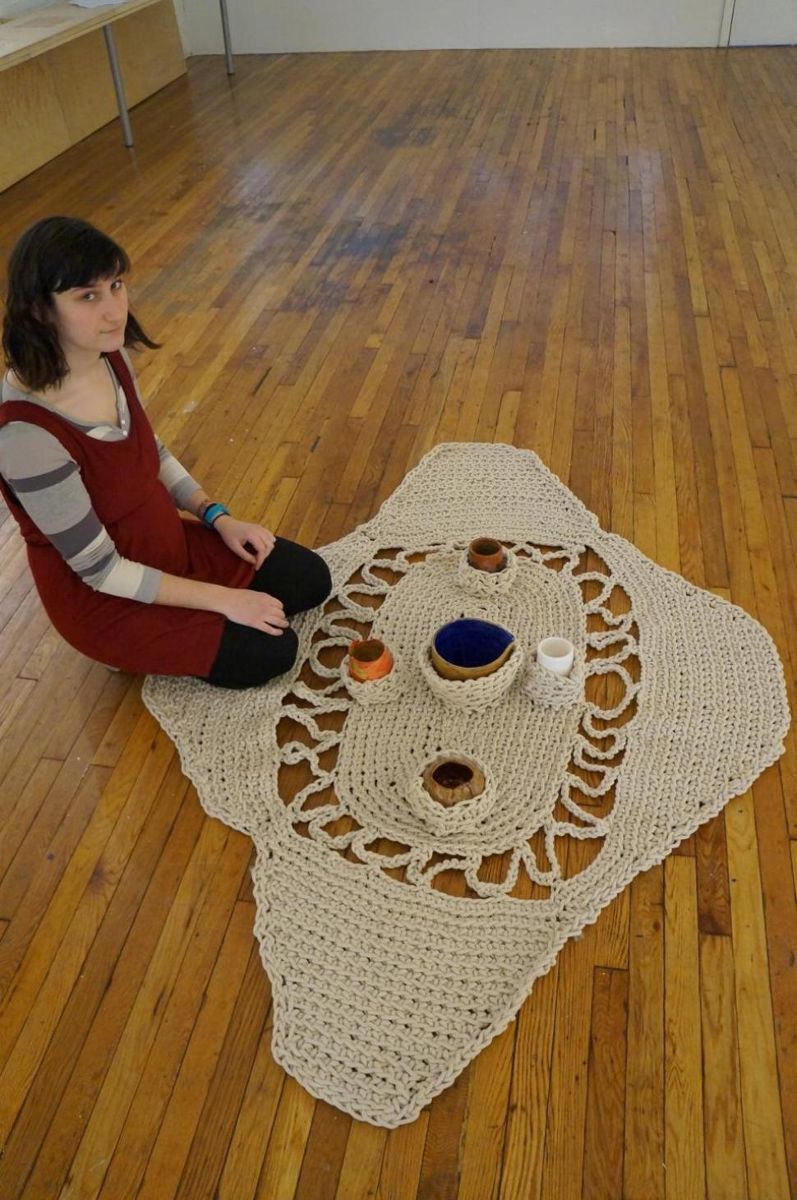 Artist Maggie Nelson shows off her piece called Tea Cozy at the Bronx River Art Center's new The Food Design Show. The exhibition is the first in a new series that will span two years.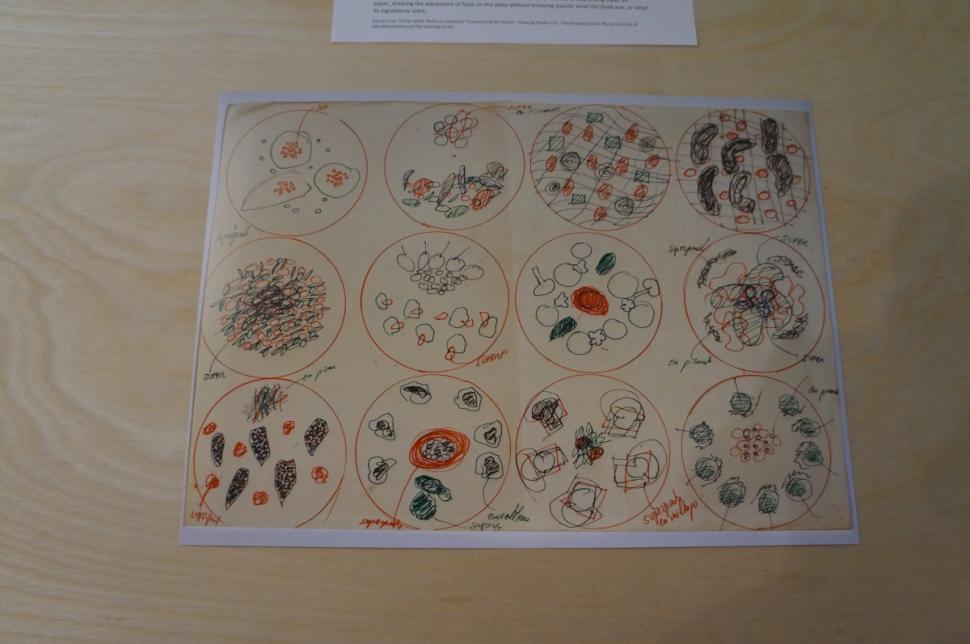 The Food Design Show features drawings and conceptual designs from chef Ferran Adria. The mastermind behind elBulli restaurant blends the culinary world with the art world by sketching ideas for dishes.