Press
Project 59, 02/01/14
BRURAL: Shattering Phenomena
By Project 59 | web link
BRURAL: SHATTERING PHENOMENA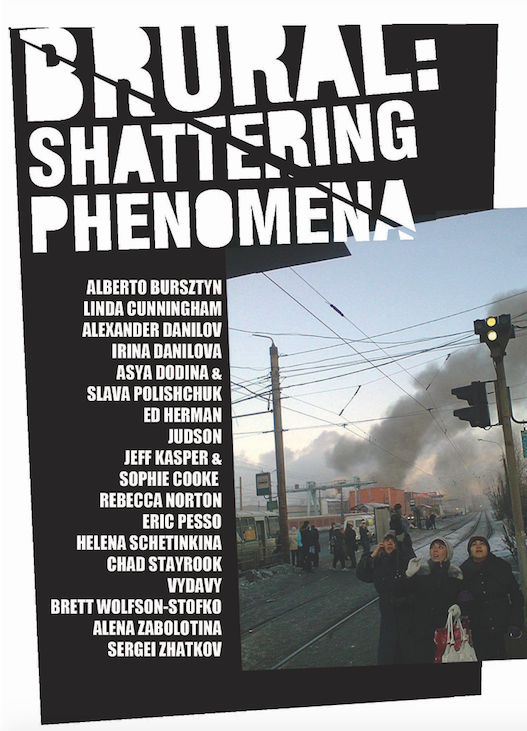 Super Storm Sandy, Chelyabinsk Meteorite.
Metaphorical interpretation of the experience of natural phenomena that traumatized both cities, New York and Chelyabinsk.
February 2014 at BRAC on the Block
Curators: Svetlana Shlyapnikova, art director of OkNo Gallery in Chelyabinsk, Russia, and
Irina Danilova from Brooklyn
BRURAL: Shattering Phenomena is the third exhibition in the BRURAL series, founded by Project 59, Inc. to develop professional contacts between artists and curators from Brooklyn and Ural Region in Russia through the series of annual collaborative exhibitions. In 2014 BRURAL expanded to the Bronx as part of the Bronx River Art Center's Curatorial Practice Series, a collaboration between guest curators, artists and students in BRAC educational program.
Opening: February 7
Performance Night: February 15
First anniversary of the Chelyabinsk Meteorite