Press
Foodstarter, 12/24/14
The magic power I'd like is to clone myself for these Q1 2015 food events
By Susie Wyshak | web link
My email in-box has become a hari kari of pain as messages stream in announcing all kinds of awesome food events for aficionados and food businesses — at the same time. Here's the full list (which I'll keep updating) of all the places I'd like to be in January and in the following weeks.
Come on magic power, clone me!
THE FOOD DESIGN SHOW – FOOD AS MOLECULAR GASTRONOMY, ARTIFACT & BIOSENSOR (NEW YORK)
Gail Nathan of Bronx River Art Center (BRAC) says, "This is the first of an extensive two-year production of ten exhibitions that will run through 2016, collectively called Food Systems, Surroundings & Sensibilities focused on all aspects of Food Systems, with a particular emphasis on the health issues facing our South Bronx Community. Our goal is to bring heightened awareness and understanding of the the importance of healthy foods and diet to improving overall health of our community."
DATES: Friday, January 9-31, 2015
WHERE: Bronx, New York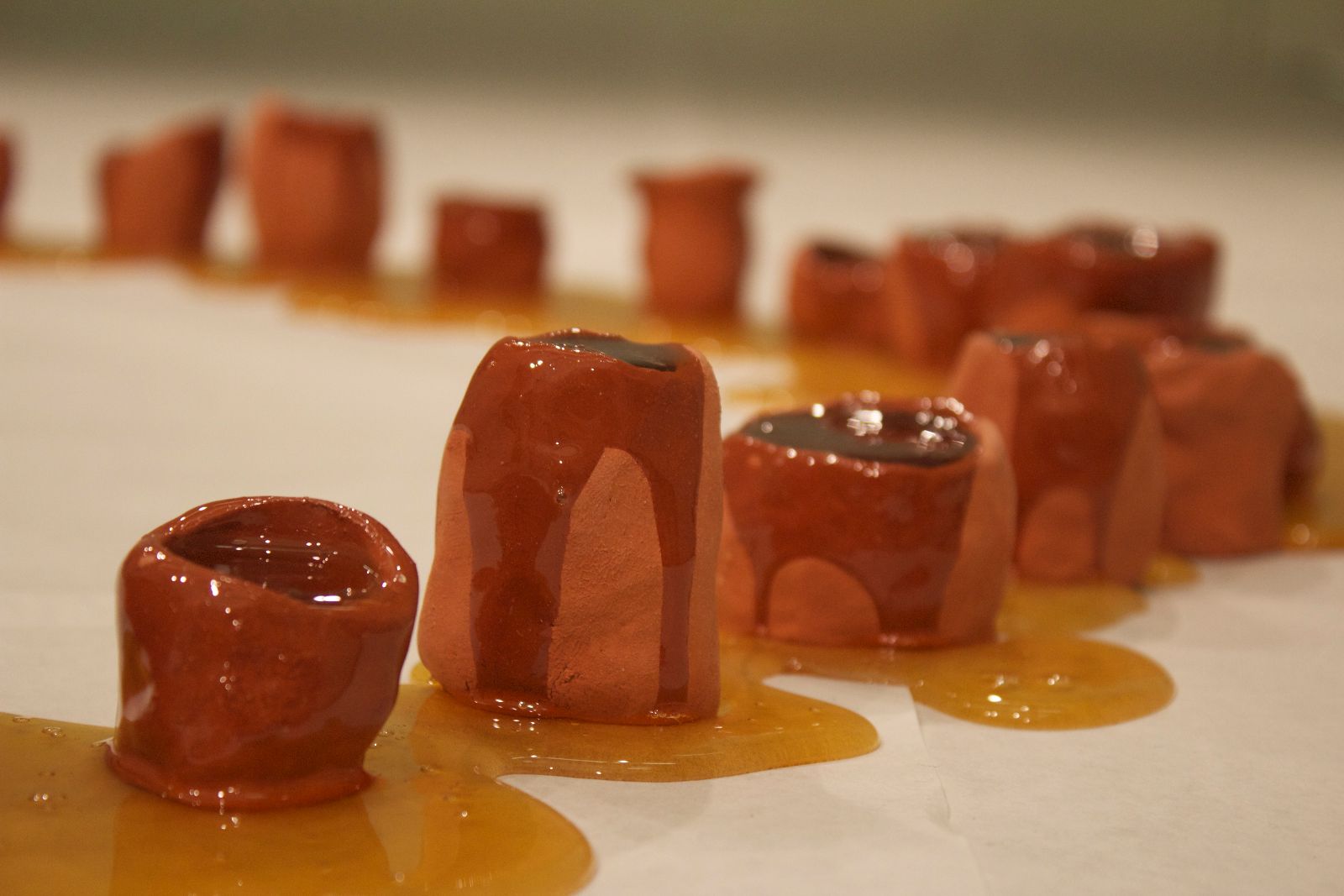 "Honey Pots" by Maggie Nelson. Photo curtesy of the artist.