Press
Bronx Mama, 06/05/14
Workshop with Artist Peter Edlund
By Bronx Mama | web link
The Bronx River Art Center Welcomes All to Attend This FREE Special Art Workshop: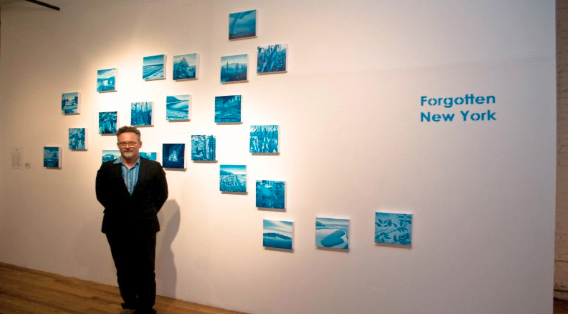 WHEN: Thursday, June 5, 2014 from 5:00pm - 6:30pm
WHERE: Bronx River Art Center Gallery
Located at 305 East 140th Street (off Alexander Avenue)
ADMISSION: Free and open to the public
Artist Peter Edlund will conduct an educational and hands-on workshop in conjunction with the exhibition "Terroir" at the Bronx River Art Center gallery. After speaking about the Native languages in the state of New York, Edlund will invite participants to interpret contemporary meanings of Native words through drawing exercises. Participants will create individual drawings based on these meanings, similar to Edlund's pieces on display in the gallery.
Peter Edlund creates paintings that examine contemporary social and political issues. He uses nature and landscape paintings as a metaphor to explore the struggles of the disenfranchised, the revision of history and our psychological conditioning. Edlund's latest series of work Forgotten New York: Re-Tagging our Native Heritage investigates the relationship of geography and history, in an effort to rediscover the original names of various localities based on American Indian languages translated into English.