About Us
Mission Statement:
Bronx River Art Center (BRAC) is a culturally diverse, multi-arts, non-profit organization that provides a forum for community, artists, and youth to transform creativity into vision. Our Education, Exhibitions, Artist Studios, and Presenting Programs cultivate leadership in an urban environment and stewardship of our natural resource — the Bronx River.
History:
Bronx River Art Center (BRAC) was founded in 1987 to bring professional arts programming to a culturally underserved population. For more than 30 years (including several years of arts programming under the umbrella of the first Bronx River Restoration project), this multi-arts center has filled the West Farms community of the Bronx with art and environmental experiences. Our programs are designed to encourage our residents to engage in creative activism towards the revitalization and future of their neighborhood.
Overview of Programs:
Education
We offer youth programs after school and on Saturdays. The classes are taught by professional artists, and they include Painting, Drawing, Cartooning, Ceramics, and more. Please refer to the education section for fees, fee waivers, and scholarships. We currently offer a free Teen Project Studio as well.
Fee-based classes for adults are also available, as well as workshops for schools and community-based organizations.
Exhibitions
Our Exhibitions Program has become known for both its deft curatorial vision and its ability to produce ambitious, energetic exhibitions with ingenuity and immediacy. In recent years, we have exposed various paradigms of contemporary art to the litmus test of a local Bronx community and the cultural, economic, and social landscape that defines it. Our Exhibitions Program also provides a resource for artists and guest curators, by giving them a platform inside a reality that has not been fully acknowledged by academia or traditional institutions.
Presenting
Our year-round performing arts productions offer our local West Farms community an eclectic mix of cutting-edge talent from the Bronx and beyond. This series of interdisciplinary performances embraces popular, contemporary, experimental, and classically-inspired music, dance, performance art, and poetry. Additionally, our annual June Performing Arts Festival, "Bronx River Sounds," acts as a catalyst for emerging and established groups to showcase their work to a multicultural community in a comfortable and open setting.
Studio Space
Studio space is available to artists for up to two years, at below-market-value rates. The studios are well-lit, 500-square-foot, non-living spaces with 24-hour access. Artists are selected on artistic merit based on studio availability on an ongoing, rolling basis. The Artist Studio Program aims to create a creative environment where professional artists of all backgrounds can communicate with one another and the community while pursuing their own work.
For more information about each of our programs, please contact the appropriate staff person.
---
Event Space Rentals:
Our Event Space is available for rentals.
Contact BRAC at info@bronxriverart.org or call 718.589.5819 to inquire about rentals prices and availability.
We have a beautiful ground floor event space approximately 2,000 sq. ft. with a capacity limit of 136 people, which opens to a lovely patio and garden where there can be outdoor seating in spring, fall and summer. The event space is in the back half of the ground floor and our public art gallery is in the front half. BRAC is open M-F 10-6:30 PM and Saturday 10-5. Guests can enter through the gallery during business hours - off business hours they can enter through the side doors to our central vestibule. Our current rental rate is $750 for half day (4 hours with one hour for set up and break down) $1,200 for a full day (8 hours with one hour for set up and break down). Hours over the half or full day rates are $125 an hour and $150 for after 9 PM as our staff then gets overtime.
There is seating for at least 80 persons, several folding tables, a podium and sound system (extra fee for sound system). For a formal dinner, you'd probably want to rent more tables and more appropriate chairs.
If you were to serve/sell liquor you'd have to get your own one-day liquor license, and depending on the event, security guards would need to be hired, at extra fees (for lecture/non-party performance events our staff would be included in the fee).
There is a pantry connected to the event space with double door windows opening to the event space through which you could sell drinks and/or pass food, or walk food out through pantry's side door and short corridor to the event space. The pantry is limited to microwave and sink and small refrigerator. No cooking allowed on premises other than reheating in microwave. All clean up need be completed back to original state or funds will be withheld from deposit.
We need to have two staff on for any event, which is included in the rental costs. A third staffer for an extra fee may be necessary if the crowd or event is larger or more rowdy. If renter wants access to garden you'd need to place your own security at river side of garden so nobody falls in. Renter will need pick up the staffing costs if event runs into over time or late hours.
**Rates and regulations subject to change**
Contact BRAC at info@bronxriverart.org or call 718.589.5819 to inquire about rental prices and availability.
The Bronx River: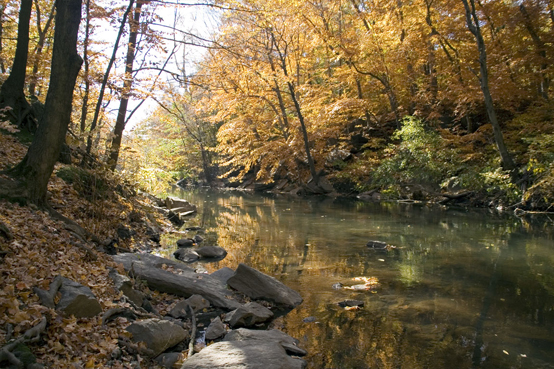 The Bronx River flows across 23 miles through southern Westchester and the Bronx, offering a natural corridor for fishing, strolling, biking, boating, and nature study, amid the clamor and bustle of urban life. It is the only major watercourse within city limits that is not entirely tidal. Called Aquehung or "River of High Bluffs" by the Mohegan Indians who first lived and fished along it, the river attracted European traders in the early 1600s for the sleek, fat beaver that proliferated there. In 1639, a wealthy Swede, Jonas Bronck, purchased 500 acres from the Mohegans, and mills began to sprout up and down "Bronck's River". By the mid-1700s, as many as 12 mills were manufacturing paper, flour, pottery, tapestries, barrels, and snuff, powered by water-based energy.
The construction of the New York Central Railroad in the 1840s turned the valley into an industrial corridor, and by the end of the 19th Century, the Bronx River had degenerated into what one official commission called "an open sewer". The history of the river since the 1880s has been a series of efforts to reclaim and protect it from the escalating forces of urbanization. Today, hundreds of thousands of commuters speed across the Bronx River, and dozens of industries flourish on its banks. But underneath the highways and elevated tracks, behind the warehouses, guardrails, and fences, the river still rushes energetically, providing a vital slice of nature for wildlife and Bronx citizens. In recent years, people have returned to the Bronx River, drawn back to a place that has remained true to itself, in a region where much else has changed.
Bronx River Art Center (BRAC) has been a member of the Bronx River Alliance since its inception in 2001, and prior to that, served as a participant in the Bronx River Working Group since 1999. BRAC was formed out of the first Bronx River Restoration Project, during the mid-1970s, as an arts program to help engage the community in the revitalization and stewardship of this natural resource.