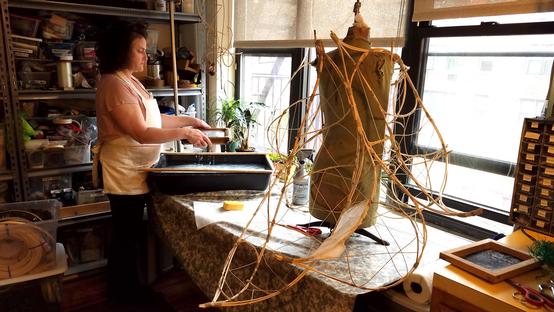 BRAC Artists: Why I Teach / Volume 2: Virtual Studio Visits
Please join us for an in-depth discussion with BRAC's Teaching Artists on Zoom, as they virtually take us through their practice and studios. We will visit two artists a day, from June 22 to July 1, between the hours of 4:00pm to 5:00pm.
Virtual Studio Visit Schedule: All studio visits start at 4:00pm
Monday, June 22 - Michele Brody and Joel Adas

Tuesday, June 23 - Maria Ferrari and Jennifer Tomaiolo

Friday, June 26 - Tammy Wofsey and Marta Blair

Sunday, June 28 - Hosea Johnson

Monday, June 29 - Kathie Halfin and Lionel Cruet

Tuesday, June 30 - Irina Danilova and Gail Nathan

Wednesday, July 1 - Hector Canonge
Please RSVP to join us on Zoom at bracbx.eventbrite.com.
This exhibition will be viewable ongoing at www.bronxriverart.org/virtual, and in the BRAC Gallery this summer, once we are back after the PAUSE.
Stay tuned for more details...