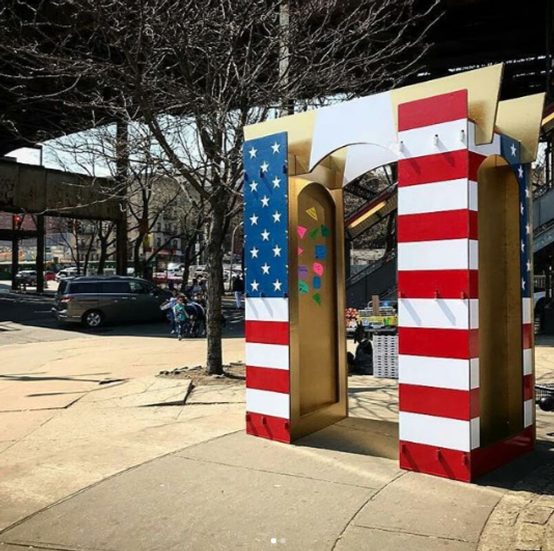 Sohhee Oh's Golden Door Project
Artist Sohhee Oh has created an outdoor art installation that serves as a "portal" for the immigrant experience. Using iconic tropes, the "Golden Door Project" symbolizes a welcoming image to immigrants from culturally diverse places, where anyone can walk through for who they are without being discriminated. The mobile artwork will be set up on sidewalks, parks, and other community spaces where passers-by can step through.
This interactive work will offer residents the opportunity to write a hello in their native language and post it in the Golden Door. In return, they will receive a sticker with the Golden Door print and important contact information for immigrants in Bronx, and NY..
"Give me your tired, your poor, your huddled masses yearning to breathe free, the wretched refuse of your teeming shore. Send these, the homeless, tempest-tossed to me, I lift my lamp beside the golden door". -Emma Lazarus
This project is made possible with public funds from a Cultural Immigrant Initiative and District 15 Councilperson, Ritchie Torres, as well as support from the New York City Department of Cultural Affairs in partnership with the City Council, the New York Council on the Arts with support from Governor Andrew Cuomo and the New York State Legislature.