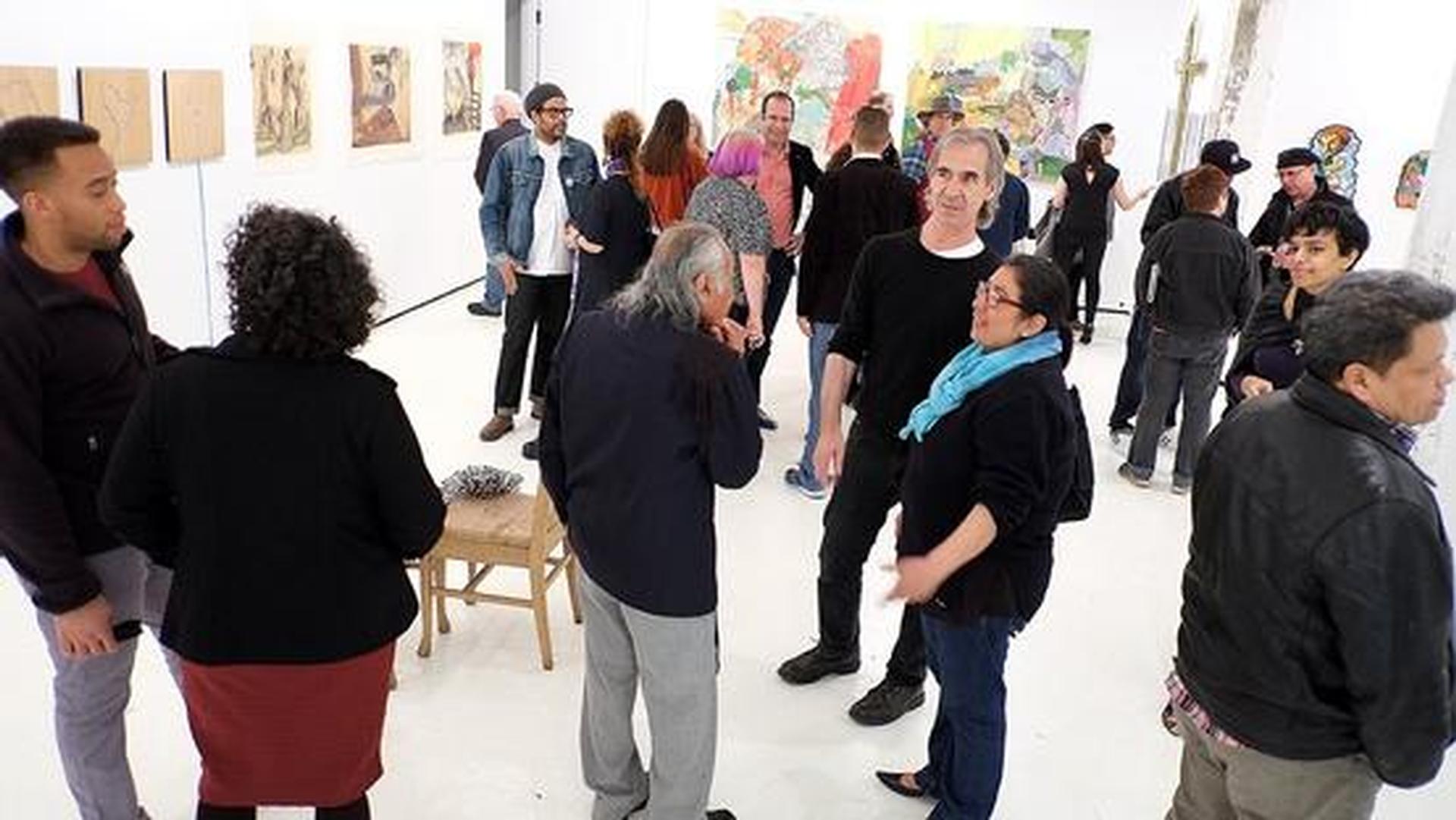 BRONX NOW Opening Reception
Join us for the opening reception of BRONX NOW. Click here to RSVP
Saturday, July 14, 6pm
Bronx River Art Center 1087 E. Tremont Ave. BX, NYC
NEW EXHIBITION FEATURES BIENNIAL SURVEY OF TOP BRONX-BASED ARTISTS
Bronx Now, on view July 14 through September 8, 2018 at the newly re-opened Bronx River Art Center, looks at a cross section of artwork created in the Bronx today. It is comprised of 16 artists working in mediums of sculpture, work on paper, photography, painting, digital art, graffiti art, textiles and living art. Opening Reception, Saturday July 14, 6-9pm.
The overarching narrative of the exhibition is the interplay of work from myriad origins together outlining the tenacious, unflinching, intrinsically motivated personality that the Bronx has come to be known for. On the precipice of the Bronx's shifting demographics, Bronx Now creates an expositional bridge between community and artist. Featured artists explore the visual agency amongst art, community, and social justice.
Organized by independent curators Laura James and Eileen Walsh, who work under the name BXNYCreative, Bronx Now marks another milestone in their effort to expand interest in Bronx-based artists. "Since we first presented Bronx Now in 2016, it has been interesting to see the arts community grow and change, but there's always that common thread: the outspoken, true, and brash Bronx voice remains unchanged," --Eileen Walsh co-curator.
Each artist also has a digital portfolio on BX200: Bronx Visual Artist Directory, www.BX200.com, an online artist community –operated by the curators– launched in December 2014. The website, which was the first to build a directory of Bronx artists, uses the virtual world as a tool to bring the artwork of 200 Bronx-based artists to the public and give artists some control over their public interactions.
"After starting BX200 four years ago, we've come to know many of the borough's artists, professionally and personally. We are lucky to have so many to choose from when curating a show like this, from masters like John Ahearn and Rigoberto Torres, to recent Lehman College MFA grad "MRS." Bronx Now displays diversity on many levels, and we hope that you'll head to the Bronx River Art Center to check it out." –Laura James, co-curator.
Participating Artists: John Ahearn, Benton C Bainbridge, Roy Baizan, Michael Paul Britto, Julius "Tkid 170" Cavero, CES, Ivan Gaete, Samantha Holmes, Heidi L. Johnson, MRS, Devon Rodriguez, Shellyne Rodriguez, Moses Ros-Suárez, Edgar Santana, Rhynna M. Santos, Rigoberto Torres and Natalie C. Wood
Opening Reception: Saturday, July 14, 6-9pm
Public Program: Artist Talk: Thursday, August 16 from 6-8pm