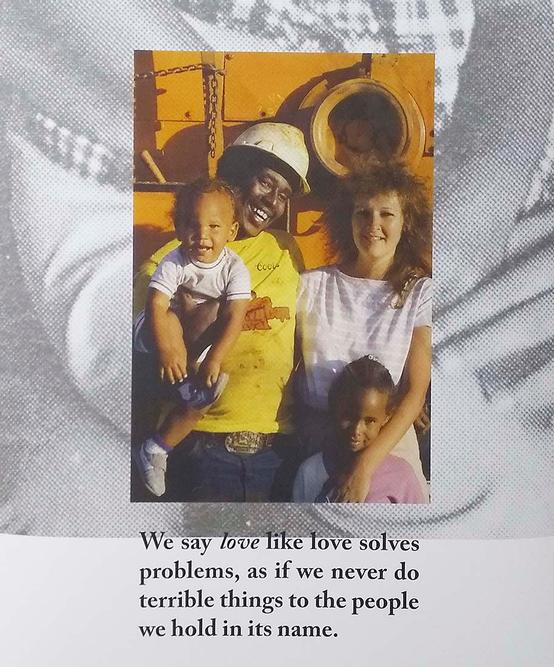 Tableau Artist Talk & Performance
Image: Chloë Bass, We Say Love (Triptych), detail, 2019, 24" x 36"
Artist Talk and Performance, 7-9PM
Tableau Artists:
ALEXA HOYER
AMANDA BROWDER
CHLOË BASS
ELISABETH SMOLARZ
Bronx River Art Center is pleased to present an evening of artist conversations and performance in response to Tableau, a four person exhibition of works that reveal identity through a range of perspectives spanning social economics and culture, community and family, and individual memento. Curator Chad Stayrook will lead the artists through a casual conversation about their individual works and his vision for the exhibition as a whole. The evening will end with a performance by Tableau artist Chloë Bass.
About the Performance:
This Is A Film (1.9) is a lecture-performance exploring what it means to turn footage into language. Using clips of family home movies found in various online archives, Chloë Bass creates a descriptive piece for the audience to hear and imagine. Where is the film: in the language? In the images that come into each listener's head? Is it shared between us? What do we see, and how does it make a story?
This Is A Film (1.0) premiered at the Metropolitan Museum of Art. Version 1.1 was presented at Temple Contemporary, Tyler College of Art and Design; Version 1.1.1 was shared with an intimate audience at Amherst College at the invitation of Macon Reed. Version 1.2 was presented at Triangle Arts Association; Version 1.2.1 (an excerpt) screened at BRIC Media Arts. Version 1.3 was presented in Berlin at the Zentrum für Kunst und Urbanistik and the support of the Association for Performance Art Berlin. Version 1.4 took place at Portland State University's Native American Student & Community Center. Version 1.5 has been redacted for privacy reasons. Version 1.6 was part of Columbia College's Art Now! public lecture series. Version 1.7 was presented at Colgate University for the Eric J. Ryan Annual Lecture. Version 1.8 was presented in St. Louis as part of the public triennial COUNTERPUBLIC. Each new edit reflects changes based on the specifics of the venue or organization presenting the work, as well as straying further from direct description of the original pieces of footage. This is the final presentation of the work: version 1.9.
This Is A Film is part of Chloë Bass' ongoing project Obligation To Others Holds Me In My Place, a study of intimacy at the scale of the immediate family.