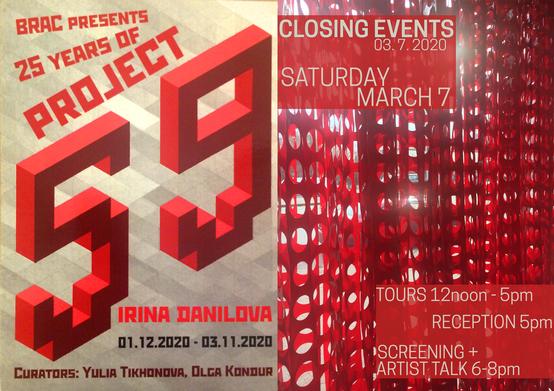 Project 59: Closing Events
"Celebrating 25 Years of Project 59": A Retrospective of Ukrainian-American Artist Irina Danilova" - Closing Events - March 7th at the Bronx River Art Center.

Events include: Artist-led tours of the exhibition presenting installations, performances, video, events, and interventions of this mid-career international, but decidedly American, immigrant artist.
Tours from Noon - 5pm. Closing Reception begins at 5pm, including an artist talk and screening from 6-8pm.