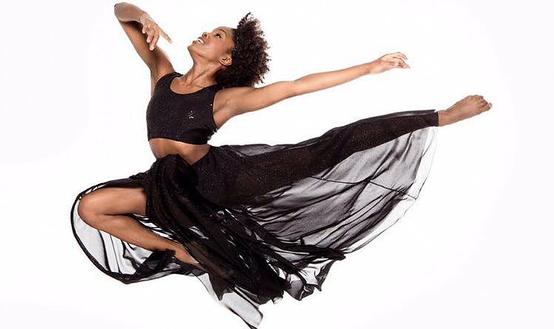 Paige Fraser Modern Dance Virtual Workshop
Paige Fraser will kick off BRAC's June festival with a live stream dance workshop on June 11th at 4:30 pm. "Dance is Healing" - a virtual Modern dance class which will include a warm up, stretch and short combo. The workshop will include a Q&A session with Ms. Fraser. In combination with the workshop, BRAC will show recent videos of Ms. Fraser embodying the perseverance of the spirit of dance even and especially in difficult times. In "Dancing in Quarantine", Ms. Fraser continues to express and inspire through dance in her "city backyard".
Paige Fraser, originally from the Bronx, NY is a dancer of color who is breaking boundaries and paving her own road.
As a child, she trained at Ballet Atlantic Academy under the direction of Leslie Otto. She went on to continue training at Professional Performing Arts High School which had a dance program tied to the Ailey School. In 2008 Ms. Fraser attended Dominican University/Alonzo King's Lines Ballet and later graduated Drool Laude from Fordham University/Alvin Ailey BFA in 2012. Ms. Fraser was a member of Ailey II for the 2011-2013 seasons.
Ms. Fraser has appeared in a Beyonce video, the TV show Empire, international commercials and in V Magazine's holiday video featuring model Iman. She has been featured in Dance Magazine, Dance Teacher, Essence, Lucky, Revolution Dancewear and Streetwise Chicago. Her story was featured by ELLE for "The Movement Series". Ms. Fraser made her musical theatre debut in "West Side Story" at the Lyric Opera in Chicago and then the touring company of "The Lion King". Ms. Fraser has received a steady stream of recognition; from winning a Princess Grace Award (2016) and Dance Magazine's 25 To Watch (2017). In 2019, People Maven named her one of "Chicago's Best New Artists". She is a two time 3 Arts Award nominee (2018 & 2019).
She finds joy in teaching and giving back. She has taught several workshops all over the world (Haiti, Jamaica, and Europe).
Ms. Fraser is a proud advocate for those living with Scoliosis. Ms. Fraser has lived with Scoliosis for over 14 years and has become an advocate by publicly sharing her story. In 2017 she founded The Paige Fraser Foundation, a non- profit that aims to bring awareness to dancers with/without disabilities and provide a safe space for them to reach their full potential. She embraces what she has overcome and continues to raise awareness through dance.