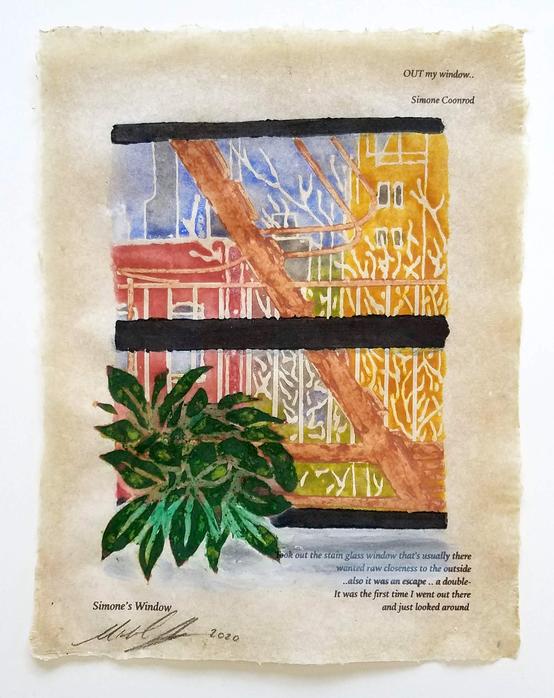 BRAC Art Sale Fundraiser
Artwork: Simone's Window, Michele Brody, $250.00, 8.5"x 11", handmade pulp painted paper, April 2020
Our Benefit Art Sale continues through the holidays
Please check out BRAC's online art sale and help us continue our arts programming through these very difficult times.
Get an original work of Art at affordable prices in our BRAC Art Sale Fundraiser.
Artworks in a variety of media by BRAC's Teaching Artists are available on our website for that special gift for the holidays

Artwork: Two Circlez, Jennifer Tomaiolo, $100.00, 9 x 12", acrylic on paper, 2017
All works listed are below $300 and include mediums such as painting, collage, photography and printmaking.
This fundraiser will support future affordable programming. Please help BRAC continue to serve our community by purchasing an artwork, sharing our fundraiser, or by making a donation.
Artwork: Snow on Mountain w/ Northern Lights, Gail Nathan, $300.00, 24.5 x 34, acrylic on heavy paper