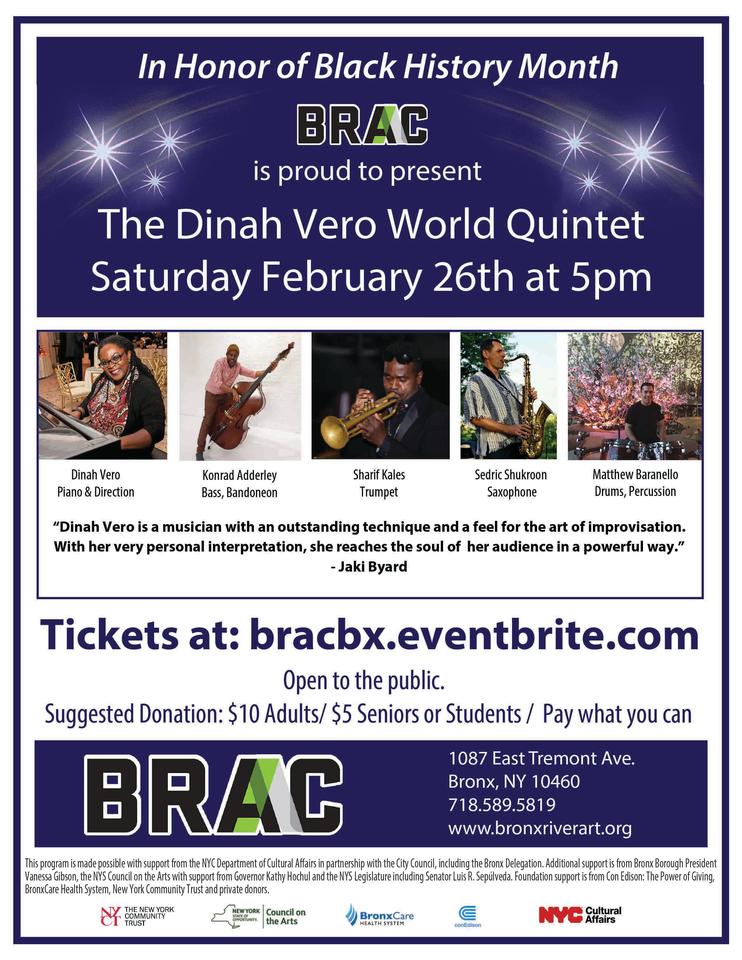 The Dinah Vero World Quintet
In Honor of Black History Month
BRAC presents
The Dinah Vero World Quintet
Saturday February 26th at 5pm
Suggested Donation:
$10 Adults / $5 Seniors and Students or Pay what you Can
COVID-19 vaccination proof requirements have expanded to include younger children and to require full vaccination:
Children: Children ages 5 to 11 are now required to have proof of vaccination for the public indoor activities. They must show they have received at least one dose of a vaccine.
Full Vaccination: People 12 and older participating in public indoor activities are now required to show proof they have received two vaccine doses, except for those who have received the one dose of the Johnson & Johnson vaccine. Starting January 29, 2022, children ages 5 to 11 must also show proof of full vaccination.
Masking, social distancing, hand washing, temperature check and exposure questionnaire will be strictly enforced.