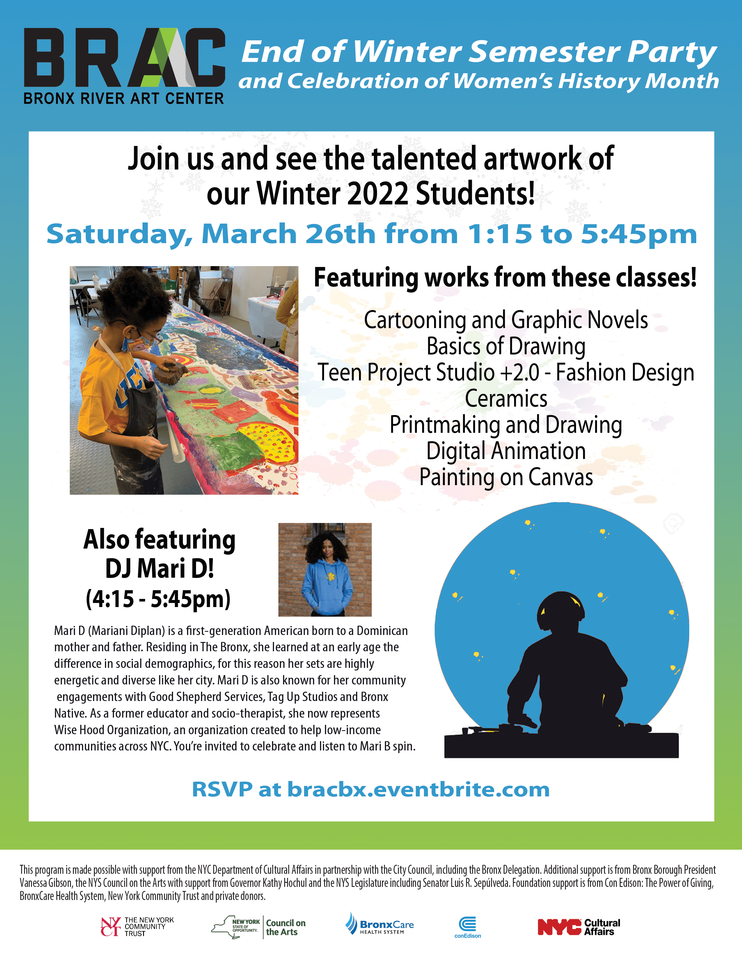 End of Winter Semester Party 2022
Join us Saturday, March 26th for an exhibition of student artwork and a DJ concert celebrate the end of the Winter 2022 Semester of BRAC's community art education program. The exhibition starts at 1pm, while DJ Mari D will be performing from 4:15 to 5:45pm.
Mari D (Mariani Diplan) is a first-generation American born to a Dominican mother and father. Residing in The Bronx, she learned at an early age the difference in social demographics, for this reason her sets are highly energetic and diverse like her city. Mari D is also known for her community engagements with Good Shepherd Services, Tag Up Studios and Bronx Native. As a former educator and socio-therapist, she now represents Wise Hood Organization, an organization created to help low-income communities across NYC. You're invited to celebrate and listen to Mari B spin.