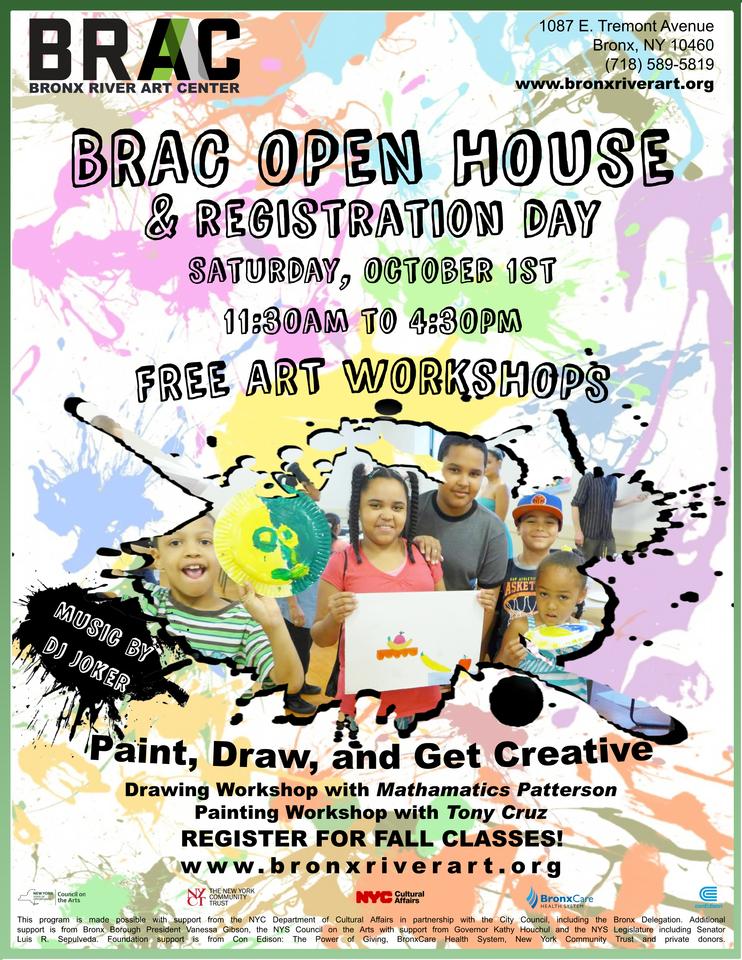 BRAC Open House & Registration Day
September 26, 2022 (Bronx, NYC) - Bronx River Art Center (BRAC) is celebrating its 35th Anniversary with the opening of the exhibition CONVERGENCE: Artists & Community now on view through October 22nd. This Saturday, October 1st, BRAC will host an Open House & Registration Day from 11:30 am to 4:30 pm. The event is an open invitation to the community of West Farms and beyond to visit our facilities. Parents, children, youth, and adults are welcome to participate in the art making workshops led by local artist / muralist Tony Cruz aka RAM 2 and Brooklyn based artist / painter Mathamatics Patterson. Selection of urban and latin beats by Bronx native DJ Joker will animate the event.
BRAC's Fall 2022 classes begin on Monday, October 3rd and run until December 17th. In addition to the regular classes in Drawing, Painting, Mixed Media, Printmaking, Ceramics, and Digital Media courses in Animation, Photography and Illustration, this semester BRAC is offering the Afro-Brazilian dance Capoeira and Introduction to Web Design. In addition, interested participants can apply for admissions to the FREE program, Teen Project Studio, TPS (ages 15 to 23), to work on a Art & Nature Design Project.