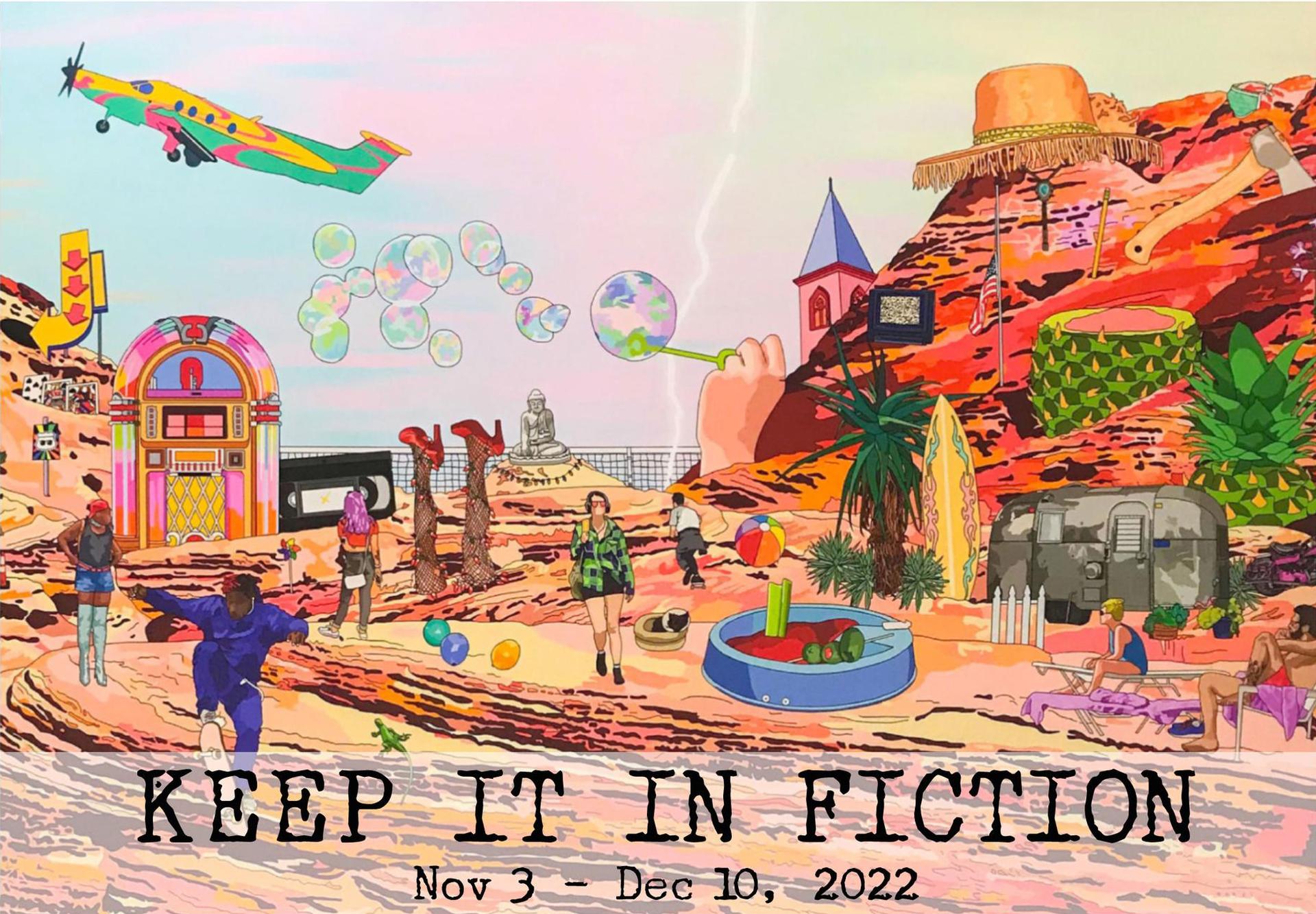 Keep It In Fiction Artist Talk
KEEP IT IN FICTION
Artist Talk (part of BRAC's "IN CONVERSATION" Series)
Saturday November 19th at 5:30pm
Bronx River Art Center, BRAC, continues with the monthly presentation of the program, IN CONVERSATION. This month, join us for a dialogue with artists in BRAC's current exhibition, KEEP IT IN FICTION, curated by Stephanie Young, creator and founder of Vellum Magazine.
For the November session of the Bronx River Art Center's monthly Artist Talk series, IN CONVERSATION, Hector Canonge moderates the artist dialogue with the participation of artists Marcy Brafman, Maianne Petit, Kerry Lessard, Mark Torres, Chao Wang and Jason Bryant. The conversation will outline each artist's creative process and their production process in relation to the works exploring language and visual aesthetics, and how they fit within the show's themes of distorting reality in order to cope, reinvent or escape.
Photo: Installation shot of Marianne Petit's artwork.
IN CONVERSATION is an artist talk program that fosters dialogue, exchange and reflection about contemporary art issues by featuring local, national and international guest artists working in various disciplines and creative practices. The monthly program consists of the presentation of selected works followed by an open forum with attending audience members.