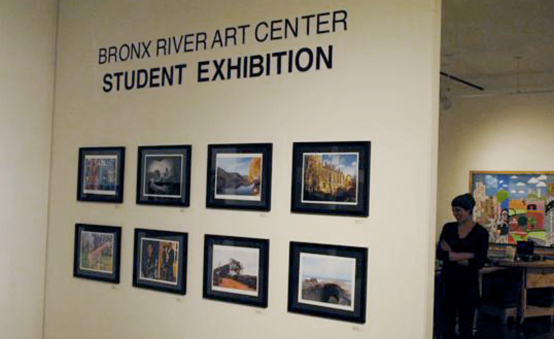 BRAC Student Exhibition
Friday, June 22nd from 5 - 8pm
Join the Bronx River Art Center for an evening of fun, food, and art to celebrate the accomplishments of our students!
Please join us for our Student Exhibition where instructors, peers, family, and members of the community will publicly recognize students' talents and hard work. We want to acknowledge and honor the effort and creativity they have put into their work throughout the spring semester. We hope you will join us!
5:00 - 8:00 pm
Exhibition of Student Artwork
Opportunity to enroll in Summer Classes
Raffle! Support BRAC by purchasing raffle tickets for: a FREE summer class, a signed painting by Teaching Artist Joel Adas, and a signed drawing by Teaching Artist Devon Purkiss.
Refreshments will be served

5:30 - 6:30 pm
Neighborhood tour led by Teen Project Studio students of Virtual Monuments and graphic novels inspired by West Farms.
7:00 pm
Presentation of Certificate of Completion
Raffle Drawing
Located at Burke Plaza
871 East 179th Street (between Honeywell and Mohegan)
FREE!