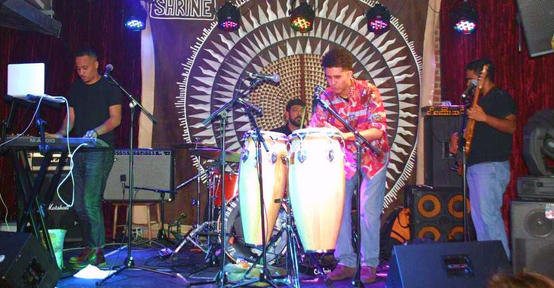 Bronx River Festival: La Sovietika
Saturday July 13th at 3:00pm, Bronx River Forest's Burke Bridge
As part of this year's Bronx River Festival, the Bronx River Art Center proudly presents the Caribbean rhythms and dance grooves from our borough's own La Sovietika.
This event is part of the Bronx River Festival a FREE celebration of the Bronx River from 12pm-4pm.
Lots of activities on deck for the entire family including:
Free community paddles
Guided Ramble Tours
Nature scavenger hunt
Planting and plant rescue
Free bike loans
Field games
Face-painting
Community resource info
Entertainment
Capoiera Arts...and much more!
No reservation required but get there early for good seating. Since the event is outside, rain dates will be announced 12 hrs before the performances at our website www.bronxriverart.org.
BRAC's unique performing arts events of contemporary and traditional music and dance has been a crowd pleaser with it artistic accessibility and family friendly brand of cutting-edge art.
About the artist of this year's line up:
La Sovietika is a Bronx-based ensemble that plays a blend of Caribbean roots music with modern dance grooves. Their live performances are full-on, hip-shaking parties powered by a raw musical sound.
Ivory Nuñez - percussion & vocals
Jorge Subervi - bass & vocals
Danny Guillen - keyboards & vocals
Jose Madera - drums