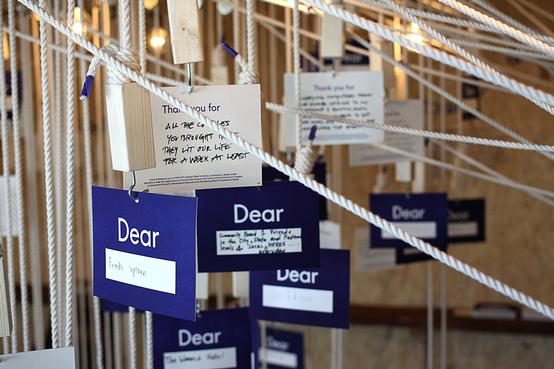 Panel/Discussion Event - Surviving Sandy
EYE-OPENING PANEL EXTENDS REACH OF BRONX RIVER ART CENTER'S NATURAL DISASTERS EXHIBIT "BRURAL: SHATTERING PHENOMENA"
When: Friday, February 28th, 6 - 8 pm
Where: 305 East 140th Street (near Alexander Avenue)
ARTISTS, ACTIVISTS AND COMMUNITY MEMBERS MEET ON FRIDAY FEBRUARY 28 TO DISCUSS HOW INDIVIDUALS AND COMMUNITIES INTERPRET, COPE WITH AND SURVIVE EXTREME EVENTS
A unique group of artists, activists, planners and community members take part in an eye-opening panel discussion and presentation on the topic "Surviving Sandy," on Friday February 28, from 6pm to 8pm. The panel event comes at the end of the Bronx River Art Center's current exhibit "BRURAL: Shattering Phenomena," a group show in which Russian and New York artists explore the impact on local communities and individuals of the Chelyabinsk Meteorite and Superstorm Sandy. The panel event takes place at 305 East 140th Street, BRAC's current off-site gallery space. This is a FREE event.
"BRURAL: Shattering Phenomena" on view through Saturday March 1, features new works in a variety of media by 19 artists from the Bronx, Brooklyn and Chelyabinsk (a Russian city of 1.13M in the Ural Mountains that bore the brunt of an shocking meteorite strike on February 15, 2013.)
Participants include the pop-up chef and community re-builder Anne Apparu, who organized the Shore Soup Kitchen in the Rockaways; the Bronx River Alliance's chief educator Damian Griffin who brings a unique background in reclaiming natural ecosystems in urban areas; FEMA disaster recovery coordinator Samuel J. Jimenez, who is a community planner and landscape architect from the Bronx; Enterprise Community Partner's Laurie Schoeman, who works with affordable multifamily housing communities to increase emergency preparedness and improve climate change resilience; Yeju Choi, one of the designers of "Catch & Release" a community engagement art installation project that is part of American Institute of Graphic Arts/NY's Design Relief initiative addressing Sandy; and Josh Walker, a volunteer team leader in the community publishing project "Surviving Sandy," a coffee-table book with photographs by an array of teenagers and their families who were directly impacted by Sandy's wide path of destruction.
A participatory design project "Catch & Release" is currently on view in the vicinity of the South Street Seaport. It is one of several related projects organized by AIGA/NY that aim to help the neighborhoods of South Street Seaport, Red Hook and the Rockaways design a more sustainable future by conceiving solutions to the lingering effects of Superstorm Sandy. Choi's co-developers are Francesca Birks and Josh Treuhaft (community engagement strategists), and Cristian Fleming and Stephanie Lukito (storytellers).
A fundraising vehicle for Sandy relief, the "Surviving Sandy" book is a breathtakingly expansive chronicle of the storm that claimed close to 300 lives and caused untold damage to homes and property. Led by the journalist Mia Toschi, and begun by the students of the Pascack Valley Learning Center in Airmont NY, the book's proceeds benefit many Sandy charities involved in ongoing rebuilding efforts. The book is on sale at the exhibit for a discounted $42 (regularly $49.95).
In a day and age, when we usually see disasters through the eyes of the media, "BRURAL: Shattering Phenomena" has reclaimed for artists a role they've had since ancient times to chronicle and interpret cataclysmic events. The panel conversation incorporates the perspective of those community members directly affected.
ABOUT THE EXHIBIT
Curated by the New York-based artist and curator Irina Danilova, and guest curator Svetlana Shlyapnikova (art director of the OkNo Gallery in Chelyabinsk), "BRURAL: Shattering Phenomena" features new works in a variety of media by 19 artists from the Bronx, Brooklyn and Chelyabinsk, with the New York artists responding to Sandy, and the Chelyabinsk artists to the meteorite.
The Chelyabinsk artists include: Alexander Danilov, Helena Schetinkina, Vova Vishnyakov, Alena Zabolotina and Sergei Zhatkov.
The New York artists include: Alberto Bursztyn, Linda Cunningham, Irina Danilova, Asya Dodina & Slava Polishchuk, Ed Herman, JudsoN, Jeff Kasper & Sophie Cooke, Rebecca Norton, Eric Pesso, Chad Stayrook, vydavy, and Brett-Wolfson-Stofko.
The exhibit is the third of BRAC's "Curatorial Practice Series," which sparks dynamic, inter-disciplinary collaborations between guest curators, artists, and art students enrolled in BRAC educational programs. The program curator is Karine Duteil. BRAC is dedicated to stimulating social growth through the arts -- by deepening our understanding of our mutual reliance, our dependence on the environment, and the interconnection of the natural and man-made parts of our urban world.
For more information visit: www.bronxriverart.org For more information about BRURAL series visit: www.project59.org About OkNo Gallery, visit www.oknogallery.ru
Photo image: View of "Catch and Release" in South Street Seaport; a project as part of AIGA/NY's Design/ Relief initiative.