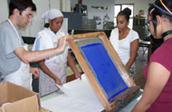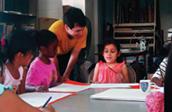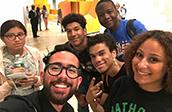 Our Teaching Artists
Photography
Manuel Acevedo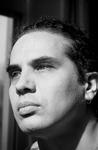 Manuel Acevedo's work combines projected image, wall drawing, animation, and photography to explore how light and movement shape experience. Through various media he employs visual language in ways that transform flat, static images into active spaces of experimentation. Acevedo has been exhibiting his work in the United States and abroad for over twenty years. Recent exhibitions include Translated Cities, at the Shirin Gallery in NY, Playing with Fire at El Museo del Barrio in NY and Our America: The Latino Presence in American Art (traveling exhibition) curated by E. Carmen Ramos at the Smithsonian American Art Museum in Washington D.C. He has had solo exhibitions at the Bronx River Art Center, Latino Cultural Center in Dallas, TX, and Jersey City Museum. Among his awards and residencies are those received from the Joan Mitchell Foundation, Visual Artist Network, Longwood Arts Project, Mid-Atlantic Foundation, and Studio Museum in Harlem, AIR.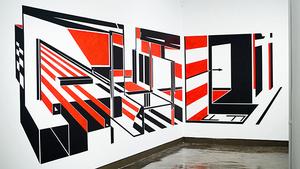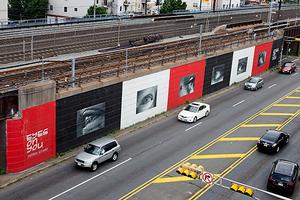 ---
Roy Baizan

Roy Baizan is a Chicanx documentary photographer and arts educator from the Bronx whose work focuses on community, identity, and family.
Shortly after graduating from the International Center of Photography's Teen Programing he became a Teaching Assistant where he teaches photography to youth across the city. He has since worked for The Bronx Documentary Center, The Point, The Bronx River Art Center, and ICP continuing to pass forward the opportunities that were awarded to him.
Recently he graduated from the Visual Journalism and Documentary Practice Program at the International Center of Photography with the support of the Wall Street Journal Scholarship and Board of Directors Scholarship.
His work has been featured in The New York Times, The Gothamist, America Magazine, The Intercept, Remezcla, The Fader, and HBO Latino
---
Marisol Diaz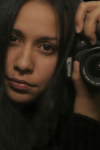 Marisol Díaz (Puerto Rican) was born and raised in the Bronx, NY. She received a Bachelor of Arts degree in photography from City College, City University of New York (2002), and an Associate's degree in Advertising Arts from Bronx Community College (1993).
Her accomplishments also include working for En Foco from 1999 to 2010, coordinating and curating its Touring Gallery program, New Works exhibitions, and conducting artistic development workshops; teaching photography at the Bronx International High School, Bronx River Art Center, IS 123 (Middle School), the Millbrook Community Center, Wave Hill, Pelham Hutchinson Elementary, the Bronx Museum of the Arts, the Bronx Council on the Arts, Pepatián, all in The Bronx; Pelham Hutchinson Elementary and Pelham Art Center, in New York.
Díaz has served as a panelist for The Scholastic Art & Writing Awards, the Bronx Council on the Arts, Bronx Net, Coca Cola's Art in Harmony program and The New York State Council on The Arts (NYSCA). She has also served as a photo reviewer at FotoWeek DC (2008).
Her personal work has been exhibited in several galleries and alternative spaces in New York, including George Eastman House in Rochester and El Taller Boricua Gallery in NYC, Bronx Art Space, Pregones Theater, Haven Art Gallery, Casa del Sol, Longwood Art Gallery, Casita Maria, all in The Bronx.. She was also commissioned by the George Eastman House in 2008 to photograph landscapes in Puerto Rico. Díaz is a recipient of the New York City Department of Cultural Affairs Art Fund through the Bronx Council on the Arts (2009), three BRIO Awards from the Bronx Council on the Arts (2004, 2007, 2009), a Citation of Merit from the Bronx Borough President Adolfo Carrión (2007), and the NY State Senate Award for her contribution to the arts in her community (2002).
As a freelance photographer and the sole proprietor of Marisol Díaz Photography, her clients have included the Associated Press, Bronx Overall Economic Development Corporation (BOEDC), Bronx Academy of Arts and Dance (BAAD), The New Bronx News, The Bronx Times, Bronx Council on the Arts, The Bronx Museum of the Arts, Bronx Opera Company, Bronx Net, The Office of the Bronx Borough President, Coca-Cola, Denham Wolf, El Diario la Prensa, Montefiore Hospital, Patch.com, Pepatián, The New York Mets, Norwood News, Salsa Catering, and Sun and Moon Marketing.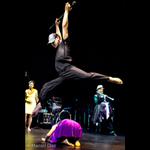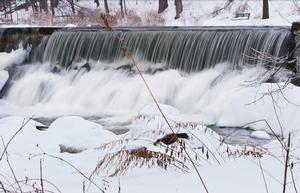 ---
Hosea Johnson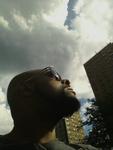 Hosea Johnson images erupt from a great eye. Through the spectacular images seen through his eye and fixated by his lens, Hosea Johnson has captured wonderful celebrity images of superstars like queen of hip-hop soul Mary J. Blige, renowned funkmaster George Clinton, pop diva Beyoncé, and hip-hop prince Bow Wow, and presented their pictures to our world with unflinching grace, style and grand artistry. Perhaps two of his most well-known celebrity portraits are the debut album covers of both Brandy and neo-soul vocalist Amel Larrieux. In addition to photographing celebrities, Hosea Johnson also worked his magic high-fiving covers for such notable business magazines as Black Enterprise, and Network Journal. Hip Hop magazines Right On! and Word Up. Ttravel magazine, Odyessey Couleur. Fitness magazine Heart and Soul. And many hair and beauty magazines.
Johnson, a graduate of Southern Illinois University's prestigious photography program, moved to the soulfully creative epicenter of Harlem, New York and set-up shop. It is in his New York studio and at various high-fiving locales around the country that he has photographed some of the most beautiful women in entertainment: Grammy-Award winner - Lauryn Hill, R&B singer and film star - Mya, wife of Russell Simmons and Creative Director of Baby Phat - Kimora Lee Simmons, television's resident black beauty - Michael Michele and the late singer/actress - Aaliyah.
Not to leave the fellas out, Johnson was requested by Savoy Magazine to photograph legendary actor Harry Belafonte. Publishing companies were so enamored with Johnson's talent that they commissioned him to photograph international hip-hop star Wyclef Jean, R and B's Brian McKnight former presidential candidate Al Sharpton and Congressman Harold E. Ford Jr. In addition, if you flip through the awe-inspiring books Soul Style and Hair Story, you will see Johnson's photographs prominently displayed.
When Johnson is not high-fiving celebrities or photojournalism pieces, he can be found teaching photography to youth, most recently at the Harlem School of the Arts. Johnson's work is truly noteworthy and he has been the subject of many articles in publications such as The New York Beacon, Sister2Sister, The Harlem Times, Liberty Star News, Rolling Out Urbanstyle Weekly and New York Trend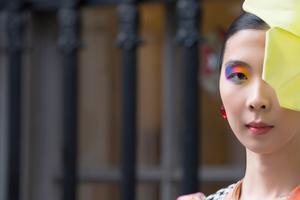 ---
Terttu Uibopuu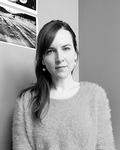 Terttu Uibopuu was born in Estonia and moved to the United States in 2002. Terttu's photographic education began at McHenry County College in Illinois after she earned her GED degree. In 2008 she received a B.F.A. from Columbia College Chicago, and a M.F.A. from Yale University in 2011. In 2007 she was awarded as an Artist to Watch, and Curator's Choice by Chicago Art Open. Her work has been exhibited in Bridge Art Fair Miami, Nord Art in Büdesldorf, Germany, and is currently showing work at 2012 Photoville in Brooklyn, NY. In 2011 Terttu was a recipient of the Tierney Fellowship and Alice Kimball English Traveling Fellowship from Yale University.
As a photographer and a video artist Terttu is curious about people and their personal histories. Whether photographing people on road trips or finding interesting subjects, most often strangers, on the streets she is intrigued by the strange transactions that occur in the process of making a portrait, how one presents oneself and what one ordinarily covers up. Photographing strangers often involves fabricating personal relationships to provoke a sense of intimacy, which is what Terttu achieves in her work. This starting point initiates a process that neither she nor her subject can foresee or fully control and triggering lots of possibilities.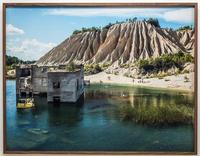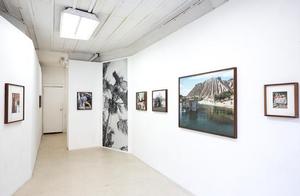 ---