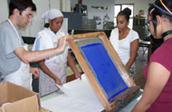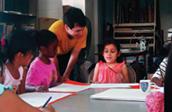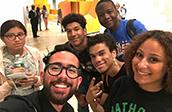 Our Teaching Artists
Cartooning & Illustration
Devon Purkiss

Devon Purkiss (a.k.a D3) is a NYC-based artist. His interest in art began early on during childhood, thanks in part to the action-packed, whimsical cartoons of the 1980s.
Eventually, D3 was introduced to comic books, Anime, classical art, and experimental modern art and decided that he desired a career in the arts.
D3 attended the School of Visual Arts, where he attained his B.F.A in illustration. He is currently a freelance illustrator, storyboard artist, humorist, optimist, and cartoonist working from his studio in the Bronx, always sketching his way to the top.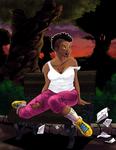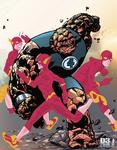 ---
Gil Robles

Gil Robles began studying art at the High School of Art and Design in New York City under Irwin Greenberg, or Greeny as his students called him. He then went on to Parsons School of Design, as well as taking classes at the Art Students League. He has had work published in Bloomberg Market Magazine,(three caricatures) and The Guide magazine (Pacific Press Publishing).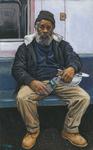 ---