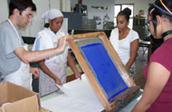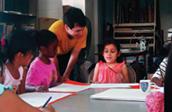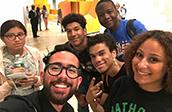 Our Teaching Artists
Cartooning & Illustration
Segun Brathwaite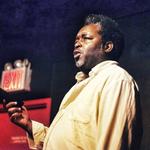 Bio: Segun Brath is a self-taught artist with a lifelong love of comic books, cartoons under his belt. He began teaching and mentoring young people in illustration in 2007 after spending previous years as a leadership training co-facilitator. His favorite superhero of all-time is Spider-Man. His alter ego is a loosely guarded secret.
---
Maria Ferrari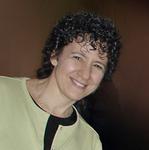 Maria Ferrari, born in Brooklyn, NY graduate of Syracuse University has been a still life photographer working in New York City's photo district for the past 30 years. Her clients vary from advertising agencies to design firms, book publishers, pharmaceutical companies, major corporations, non-profit organizations, consumer magazines and trade journals.
She is known for her attention to detail and for her relentless dedication to the craft of photography & lighting. Still life has always been her driving passion.
Maria also enjoys teaching. She has been helping others grasp the power and creativity of digital imaging through Photoshop. Her patience and ability to communicate and simplify the complex is remarkable. Her energy and enthusiasm becomes contagious for all things creative.
To see more of her work, check out her website at www.mariaferrari.com.
---
Devon Purkiss

Devon Purkiss (a.k.a D3) is a NYC-based artist. His interest in art began early on during childhood, thanks in part to the action-packed, whimsical cartoons of the 1980s.
Eventually, D3 was introduced to comic books, Anime, classical art, and experimental modern art and decided that he desired a career in the arts.
D3 attended the School of Visual Arts, where he attained his B.F.A in illustration. He is currently a freelance illustrator, storyboard artist, humorist, optimist, and cartoonist working from his studio in the Bronx, always sketching his way to the top.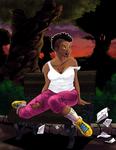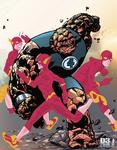 ---
Gil Robles

Gil Robles began studying art at the High School of Art and Design in New York City under Irwin Greenberg, or Greeny as his students called him. He then went on to Parsons School of Design, as well as taking classes at the Art Students League. He has had work published in Bloomberg Market Magazine,(three caricatures) and The Guide magazine (Pacific Press Publishing).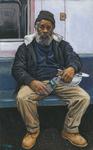 ---